Have you ever been so scared to do something, that you literally felt sick? Perhaps you were like me when I was in high-school, I absolutely dreaded the days that I had to stand up in English class and speak or read out loud. In fact, I would often be physically sick and beg my mom to let me stay home! I was an introvert before I knew what an introvert was.
I was terrified to speak in school because doing so made me the centre of attention. However, as I have grown deeper in my relationship with God and my sense of purpose and calling, and have become more strategic in the development of my ministry and leadership skills, I now understand this: When I speak and teach, it is all about God, his word and his mission. When I lead, it is all about God, his word and his mission. In the end, my life and leadership are about God, not about me.
Reorienting my life around the reality and centrality of the mission of God has changed everything for me. I grew up in a strong Christian family in Prince George, and went to Bible school and university (BBS, MA, PhD). I worked in prison as a chaplain, for the provincial government as a land developer, at university as a professor, and in church as a pastor. And as I grew as a person and leader, I realized that when passion, purpose, and preparedness come together, amazing things can happen!
As I wrapped up ten years of pastoral ministry with Westwood Church, I challenged our church family to remember that mission > me. And as I now work with MB Seminary, I still believe that is true. Our Mennonite Brethren history witnesses to this belief, and our school's goal of providing "Lifelong Learning for Lifelong Mission" states it in bold print.
Are you ready to invest yourself in a journey of discipleship and leadership development? Are you ready to become more effective in the mission that God has called you to? Will you join us by praying for, participating in, supporting, and encouraging the teachers, students, and ministries of MB Seminary?
Together we can reach Canada and the world with the good news of Jesus!
Mark Wessner, PhD
President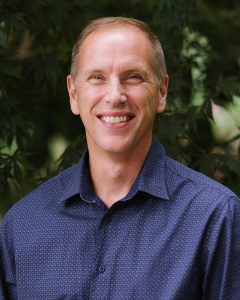 Mark Wessner
President, MB Seminary