For MB Seminary online courses offered at MB Seminary-CMU:
If you are a student of MB Seminary in the ACTS consortium (or another seminary in the consortium), are registered at another school (other than CMU), or have never taken a course with MB Seminary before, follow these steps:

If you are a student of any seminary in the ACTS consortium, complete the ACTS Seminaries Transfer Credit form and send it to registrar@twu.ca. (You can pay the $5 fee online through your student account.)
If you are a current student at another school (other than CMU), request a Letter of Permission from your institution's registrar.
Complete a CMU online Course Extended Education Registration Form and Visiting Student Application here. Omit section 3 and select "visiting student" in section 4. Send the completed form to spenner@cmu.ca.
When you have been admitted, you will be issued a CMU Student ID, and given access to the CMU Moodle system.

If you are a current student of CMU, you may use the CMU Course Registration Form to register.
If you are a student of MB Seminary and a member of a Mennonite Brethren church, complete the MB Seminary Online Course Subsidy Form here.
You will receive a CMU statement for your tuition payment. Because of the subsidy, the course will cost you only $400, payable to CMU. The balance will be forwarded to CMU by MB Seminary upon confirmation of your enrolment. Refunds for course withdrawal will

only

be applied to this amount according to CMU policies (read more here).
Start class by logging into the CMU Moodle system (here), using the CMU Student ID you were provided.
Please feel free to contact Brian Cooper if you have any issues with registration.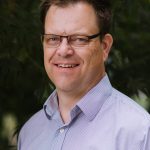 Brian Cooper, PhD
Director of Student Development
Assistant Professor of Theology
This course is a study of Mennonite Brethren theology and practice as a shared conviction set that reflects continuity with the MB journey and offers a vision for the church today. Attention will be given to biblical support, contextual expression, and contemporary application.