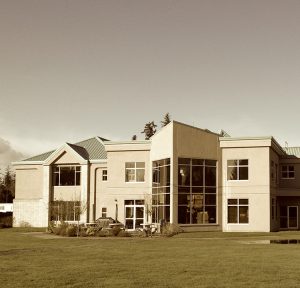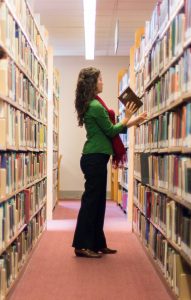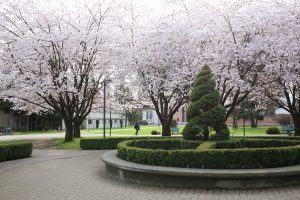 ACTS has made every effort to keep tuition fees affordable. Each student's tuition is subsidized by the generous support of denominational constituencies across Canada. Below is a summary of the most current tuition and fees at ACTS Seminaries for MB Seminary students (also available on the ACTS Seminaries website). Library fees are included in the tuition rate. Please note that tuition and other fees may change without notice. All funds quoted below are in Canadian currency.
TUITION FEES
Base Tuition/
Per Semester Hour
Diploma in Christian Studies;
M.A. in Christian Studies;
Master of Divinity;
Master of Theology;
Master of Theological Studies;
Master of Applied Linguistics and Exegesis
$470 (CDN)
Base Tuition/
Per Credit Hour
Doctor of Ministry
$545 (CDN)
Base Tuition/
Per Credit Hour
Master of Arts in Marriage and Family Therapy
$600 (CDN)
Base Tuition/
Per Credit Hour
Audit Rate
$110 (CDN)
OTHER FEES
Application Fee
$40
Admission Deposit

A non-refundable deposit of $200.00 must be made as an acknowledgment of the student's acceptance and guarantees a place in the class. The deposit is credited to the student's account and is applicable to the tuition fees for the semester in which the student registers.

$200
Doctor of Ministry Application Fee
$75
Late Registration Fee
$50
Final Exam Re-Schedule
$50
Incomplete Grade Fee (contract required)
$50
Continuing Thesis/Dissertation Registration
= 1 Credit hour tuition
MLE, MACM, MTH, & MTS Thesis fee (oral defense, proofing)
$250
Doctor of Ministry Dissertation fee (oral defense, proofing)
$250
Graduate Student Association Fee
$3
Parking Pass (September-April; as determined by TWU)
$350
Parking Day Pass
$7.50
Graduation Fee (last semester)
$100
Transcripts
$10 each copy
PAYMENT OF FEES
A student's registration is not complete until payment or arrangements for payment have been made. Information about payment dates and payment methods is available on the Office of the Registrar website.
A $200 enrolment deposit is required by newly admitted and re-enrolling students. Once received, the Online Course Registration will be open to the student. The deposit will be credited toward the appropriate semester tuition fees and is fully refundable if cancellation notice is received by the appropriate date (posted on the Registrar's website each semester). After that date the enrolment deposit is forfeited if the student does not enroll for the semester.
CHANGES OF REGISTRATION, WITHDRAWAL FEES AND REFUNDS
Students may add and drop courses using the online course registration system until the add/drop date each semester.
Adding a regular semester-long course after the add/drop date is not normally permitted. Under extenuating circumstances, permission may be obtained from the University Registrar (signatures required). A late registration fee will be assessed for courses requested after the add/drop date.
Online registration is available for ALL courses up until the Add/Drop deadline for each Fall and Spring semester (usually 13 days after the first day of classes). After that date, online registration may be open for modular classes that may be scheduled for later in the semester.
Course withdrawals made after the add/drop date must be completed by paper form available from the Office of the Registrar and are classified as late course withdrawals. Students will receive a prorated tuition refund according to the schedule below. The "weeks" of the semester are based on the first day of classes for the semester. Please consult the calendar in this catalogue or the Registrar's page on the TWU website for specifics. Note that the dates on which the appropriate completed forms are submitted to the office of the Registrar will be used to calculate refunds of tuition. dates that apply in each academic year and semester. For further information see "Refund for Full Withdrawal" details on the TWU website.
Class fees are not refundable after the semester add/drop deadline.

Prorated Refund Schedule for late course withdrawals (after add/drop date, semester week 2)
| | |
| --- | --- |
| Weeks 1-2 (semester start to add/drop date) | 100% * |
| Week 3 | 70% tuition refund |
| Week 4 | 60% tuition refund |
| Week 5 | 50% tuition refund |
| Week 6 | 40% tuition refund |
| Week 7 and beyond | No tuition refund. Courses may only be dropped due to severe extenuating circumstances. |
  * In the case of total withdrawal from all courses, a $200 withdrawal fee will be assessed.
Note that if you are dropping all courses for the semester, you need to follow the procedures for Full Withdrawal from a Semester.
Modular courses (weekend and 1-week courses) can be dropped up to and including the first day of class, and full tuition for the course will be refunded less a $100.00 Withdrawal Fee.
For more about tuition, refunds, or other student related information, please refer to:
Student Handbook of Trinity Western University