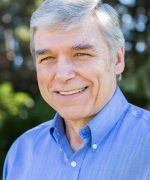 Rob Hiebert, PhD
Professor of Old Testament


This course will involve an introductory survey of the books of the Old Testament as part of a narrative theological investigation of this "first testament" for the Christian. It will include the study of key passages and theological themes, and practical experience in doing Old Testament theology.
Note: while the instructional teaching for BIB 520 and BIB 620 is the same, there is a different syllabus for each course.
Course dates: March 1-April 24, 2021
Available via ACTS World Campus