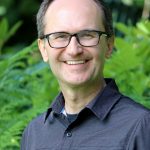 Director of ACTS World Campus
Associate Professor of Leadership Studies & Practical Theology

This course focuses on helping you to develop the practical skills necessary for effective and vibrant small group ministry. Over the eight weeks of the course, you will gain contemporary insights related to small group dynamics and the organization of a small group ministry in the church. You will answer questions like what makes small groups grow? Or, what are the essential skills necessary to lead and shepherd small group ministry? Join Dr. Randy Wollf as he unpacks these skills to help you cast vision, build a team, and grow your small group ministry in your church.
DATES: Jan 6-Feb 29, 2020
LOCATION: Online via ACTS World Campus (AWC)