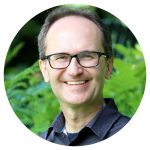 Director of ACTS World Campus
Associate Professor of Leadership Studies & Practical Theology

This course provides Christian leaders with a biblical perspective on six key dimensions of leadership: a growing relationship with God, character, calling, community, team and context-appropriate competencies. In addition to working through attributes of their personal calling, students will also engage with Scripture, form their own Rule of Life and personal development plan, and develop their own theology of leadership. CLD 510 helps learners strengthen their leadership foundations. This course is the prerequisite entry course to the CLD track.
Next offering: Jun 28-Aug 21, 2021
Course delivery: ACTS World Campus
COURSE DATES: Jun 28-Aug 21, 2021
LOCATION: Online via ACTS World Campus