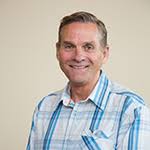 Roger Helland, DMin.
District Minister
Baptist General Conference Alberta

Christian servant and shepherd leaders must nurture their inner spiritual life as well as cultivate good outward leadership skills. While we can learn from secular or natural leadership sources, we must first establish the practices of spiritual leadership from biblical theology. We must learn how Christian spirituality and leadership interact. In this course, we will seek to articulate a biblical theology of spiritual leadership and its passionate practice. Effective Christian leaders require spiritual resources and practices that will cultivate, guide, and empower the personal, corporate, and missional dimensions of their leadership. 
DATES: Oct 26-Dec 19
LOCATION: Online via ACTS World Campus (AWC)