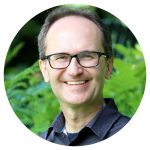 Director of ACTS World Campus
Associate Professor of Leadership Studies & Practical Theology

The era of the do-it-all "super-leader" is over. While leading remains a prerequisite to effective oversight of a ministry, equipping, mentoring, and team building are the means by which effective leading occurs. Equipping has to do with ensuring that believers gain capacity and skills that help them live out their calling. Mentoring has to do with modelling Christ-likeness, building relationships that encourage and challenge, and helping people take next steps. Team-building focuses on building a strong sense of community and helping people function well together. The legacy of a leader is largely determined by the degree to which that individual effectively equips, mentors, and builds people into a cohesive team.
DATES: Oct 26-Dec 19, 2020
LOCATION: Online via ACTS World Campus
DOWNLOAD SYLLABUS