When you study at MB Seminary, you can take courses at different locations because of the partnerships we have with schools and churches across Canada.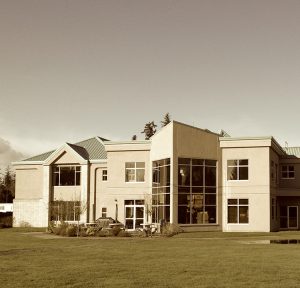 In British Columbia, we have a longstanding partnership in Langley with three other educational institutions. The name for this partnership is the ACTS consortium (Associated Canadian Theological Schools of Trinity Western University). MB Seminary is located on the campus of Trinity Western University.
Our Langley students take courses from MB Seminary faculty and other professors from the seminaries within the ACTS consortium. Our students earn degrees that are conjointly conferred by MB Seminary and Trinity Western University.
MB Seminary student services are integrated with Trinity Western University's application and enrolment services. Use the tabs above to access this information.
Click here to explore learning options at a different location.