MB Seminary hosted an online conversation on November 24, 2020 to discuss medical assistance in dying (MAiD). The conversation featured three faculty presentations followed by a panel discussion in response to questions submitted by online participants. The recordings are available below (please note that the first part of Doug Heidebrecht's presentation was not recorded during the event, so a new recording was made with his original content).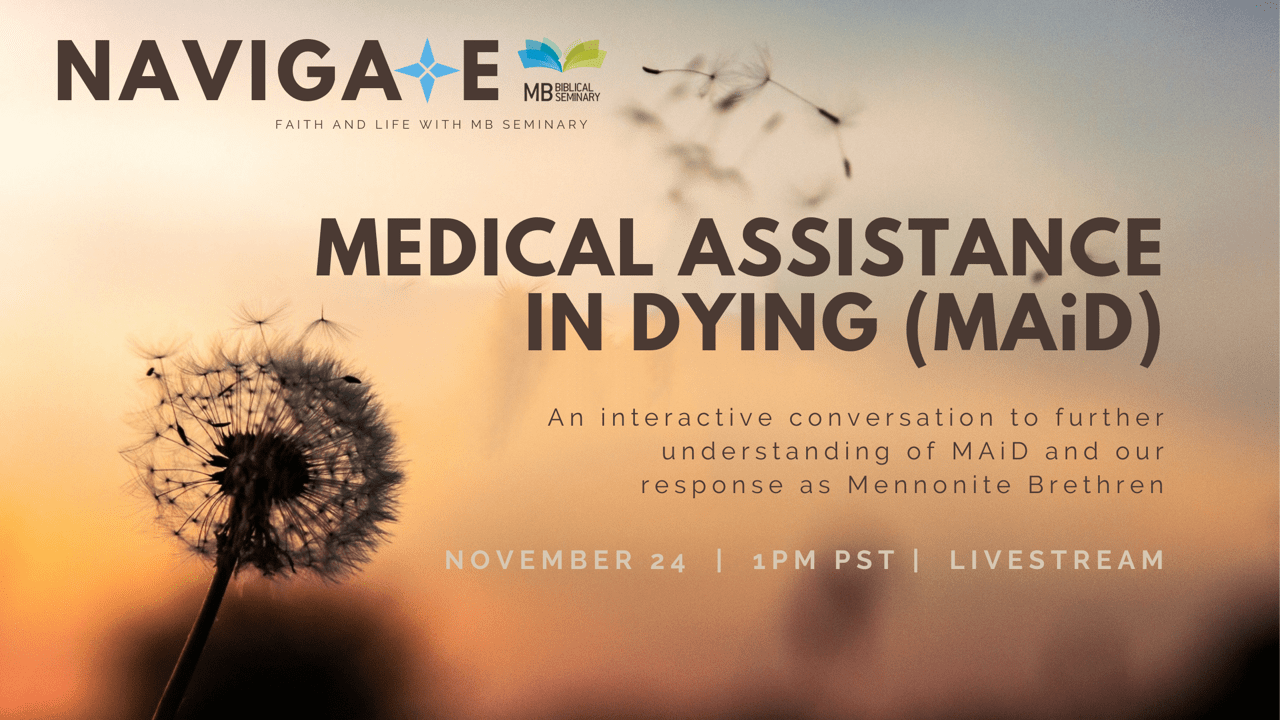 MB Seminary Panel Discussion
MAiD Course – Jan-Feb 2021
Dr. Gloria Woodland will be teaching a course beginning in January, 2021 called Understanding the Scope of Perspectives and Ministry in MAiD (PTH 692). This course is not only available as a 3-credit graduate course, but also for small group study when one individual registers for credit or audit (current audit rate for a 3-credit course is $525). Small group participation includes full access to all course content through the Moodle platform. Others can join in and form a group at the rate of $40 each, which will include a resource and discussion guide. Those who register for credit or audit will have the ability to screen share the course video lectures to others in a small group setting, either virtually or in-person.

NAVIGATE is MB Seminary's medium for engaging in topics of faith and life relevant to our churches and community. As we seek to open dialogue on critical issues that intersect church and culture, we invite you to explore alongside, enter into the conversation, and become empowered and equipped to make a difference in the world around you.