On February 9, 2021, Dr. Darrell Johnson delivered an online presentation called Six Principles to Navigate Revelation. This high-level view of the major themes was developed to help you understand and apply this book of the Bible in your teaching and life. The presentation was driven by our desire to equip you for MB Seminary's Easter Devotional, All Things New, which will lead you through the entire Book of Revelation during the season of Lent (Feb. 17-Apr. 4).
You can view the video recording below which also includes Dr. Johnson's responses to questions submitted by participants.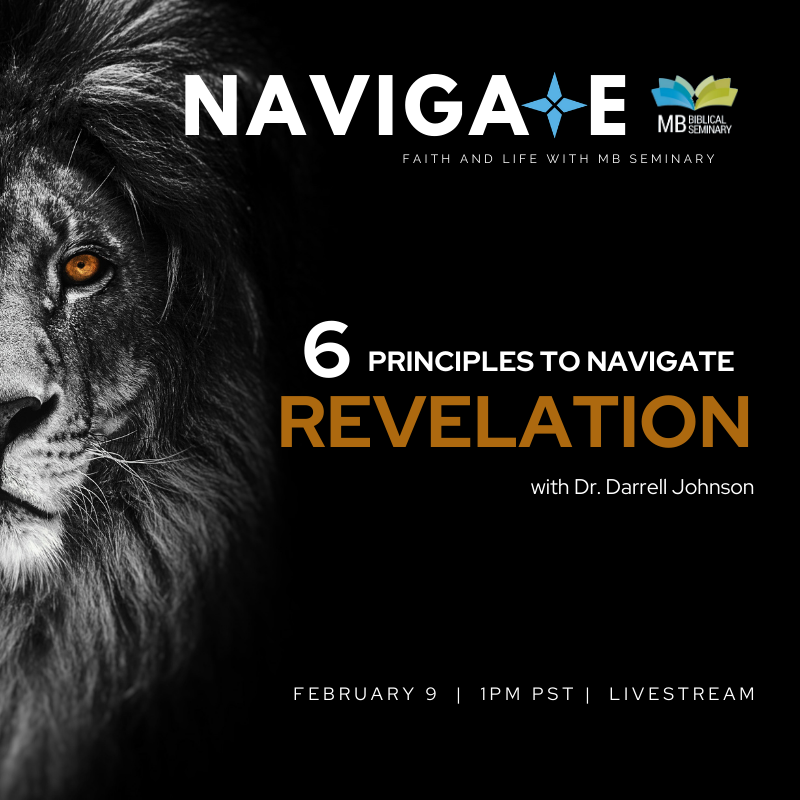 All Things New: Easter Devotions 2021
Our upcoming Easter Devotional resource features 47 daily devotions to guide you through the season of Lent (Feb 17-Apr 4, 2021). The readings will lead you through the entire Book of Revelation and features writers from MB Seminary and MB churches across the country.

NAVIGATE is MB Seminary's medium for engaging in topics of faith and life relevant to our churches and community. As we seek to open dialogue on critical issues that intersect church and culture, we invite you to explore alongside, enter into the conversation, and become empowered and equipped to make a difference in the world around you.