Every year at this time we celebrate our graduates! Their graduation is a significant accomplishment in their lives, capping what is often several years of discernment and hard work. But our graduates didn't reach that milestone alone—they were sent by churches, supported by family and friends, mentored and taught by our MB faculty, and invested in by you, our financial partners! Without you, many of our grads would simply be unable to fulfill God's call on their lives. Indeed, without you, MB Seminary wouldn't even exist! As a result, we believe that graduation is a "team event!" We are shaping leaders together!
Andrew Klassen Brown (pictured right), a 2021 MB Seminary at CMU graduate, understands this truth. Not only does Andrew recognize the many donors who assisted him through his studies, but he is also very grateful to Andrew Dyck and Pierre Gilbert. "They have helped shape me into a better person, a more confident academic, and a more thoughtful Christian. I'm excited to now get to apply my education with MCC." Your support helped Andrew to not only graduate, but to find and apply his gifts in the service of Jesus!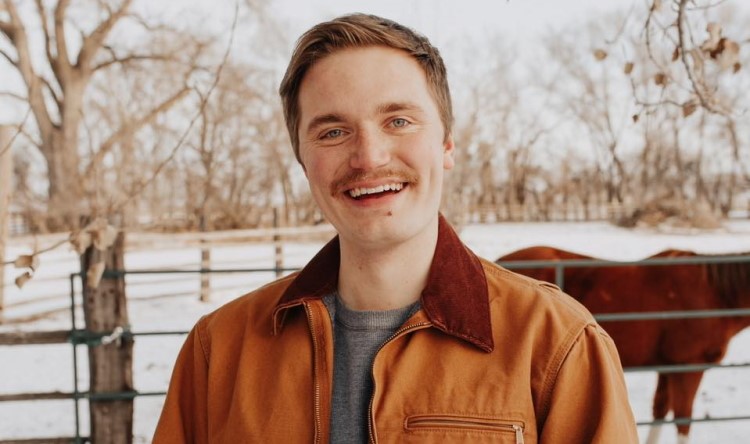 "Thank you to the many people who donate and support students like me through their financial giving which made continuing my studies possible."
Many students are still pursuing the education they need to live out God's call, and your continued financial partnership is necessary to help them reach the same milestone for which we celebrate Andrew.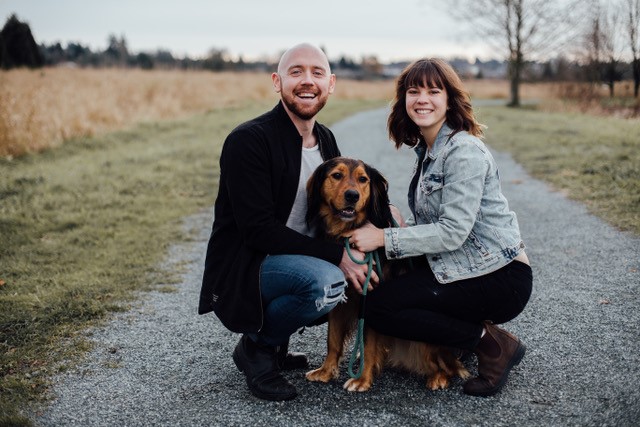 Cody Friesen (pictured left), Abbotsford, BC, is working full time as a high school Bible teacher while also pursuing his Master's degree full time. He tells us that, "the online learning format is phenomenal and the professors are always willing to go the extra mile to ensure that my educational (and life) pursuits are being met!"
When asked what God has been teaching him thus far in his studies, Cody replied, saying, "something God has taught me and is continually teaching me, is the important reminder that He doesn't call us to be the most educated or academic-focused person, but to first be a faithful follower of Christ."
MB Seminary is impacting Cody's life, challenging and encouraging him while developing his passions for discipling others to follow Jesus in radical ways. He tells us, "the content I have been learning is so applicable to my life that I end up talking about it daily!"
Double Your Impact!
Now through May 31, would you considering giving to our year-end matching campaign?
Through two very generous donors, your gift will be matched up to $40,000!
Donate Here
To donate by cheque, please mail your donation to:
MB Seminary
22500 University Drive
Langley, BC  V2Y 1Y1
To learn about other giving options, please visit our donation page.
You could double your impact for the Kingdom of God! God's Kingdom advances through God's people, and your gift helps shape leaders and change lives in Jesus' name.
You could help equip men and women to serve churches in Canada and beyond! Effective mission requires effective preparation, and MB Seminary trains and equips women and men to lead the church and share the Good News of Jesus Christ. You can help us shape leaders and change lives across our country and world.
You could help make Christ-centered education and training more and affordable! Like all graduate education in Canada, tuition only covers a portion of the cost. At MB Seminary, that's about 27%. The rest comes from people like you who support the mission of training the next generation of leaders.
---