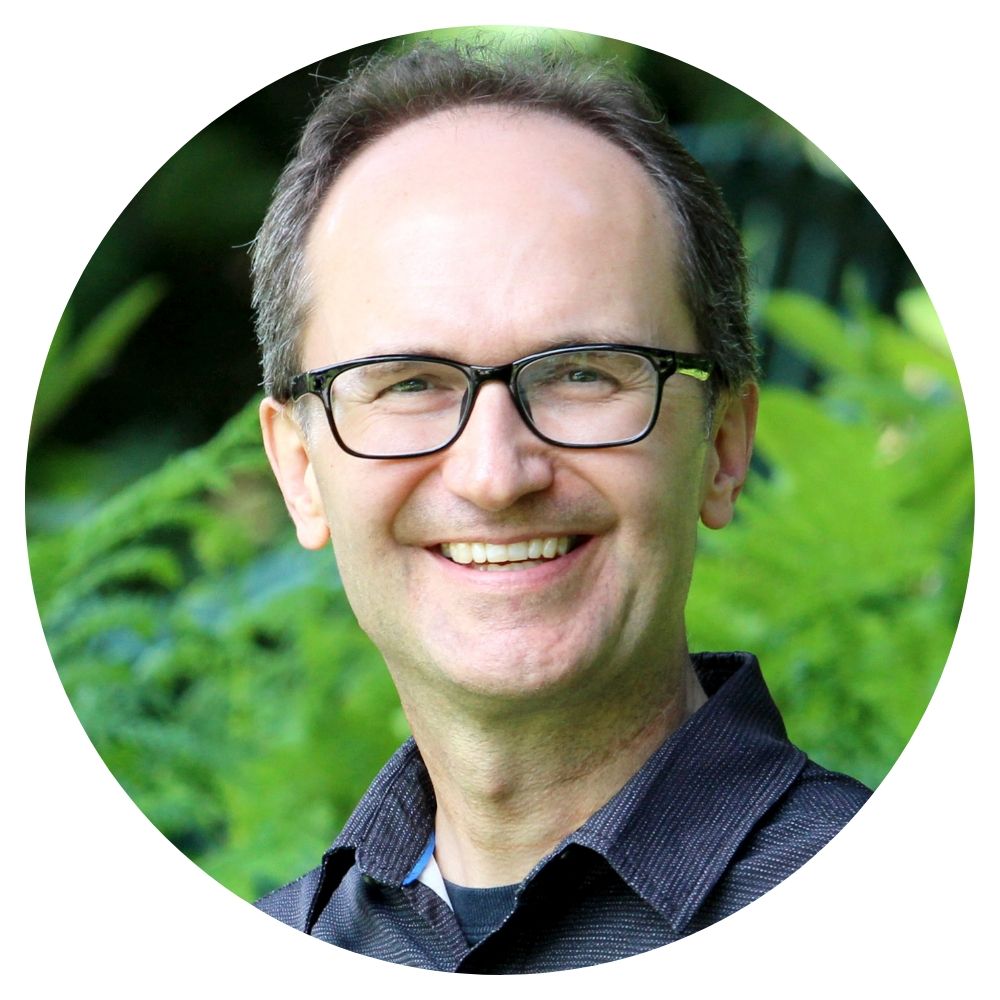 Academic Dean, Director of ACTS World Campus, Associate Professor of Leadership Studies and Practical Theology
PhD, Educational Studies – Adult Education, University of British Columbia
MRE, Trinity Western Seminary
BA, Psychology, Trinity Western University
Diploma, Briercrest Bible College
Randy loves to build capacity in individuals, teams, and organizations through leadership coaching/training and innovative, visionary leadership. He is passionate about serving churches and other strategic Christian organizations in Canada and around the world as they attempt to make a maximum impact for Christ.
Randy grew up in Caronport, Saskatchewan where his parents were on staff with Briercrest Schools. After completing two years at the Bible school there, he went to Trinity Western University where he met the love of his life (although it took Lore and him a few years to realize that it was "meant to be"). Randy served as a pastor for 16 years at Langley Evangelical Free Church and then five years as a church planting missionary (part of that time was in Thailand with Power to Change). During that time, Randy started his own document editing business called PaperLift which today is a social enterprise that supports missionaries and worthy causes around the world. He started teaching at Trinity in 2005 in the MA in Leadership program and joined MB Seminary at the ACTS Seminaries consortium in 2010 as a full-time professor in the areas of leadership and practical theology.
Randy is an avid runner and table-game player. He and Lore, along with their four children, love to travel and play in God's beautiful creation. You can follow Randy on Facebook, LinkedIn, and Twitter or check out his blog and other resources on his website.
Healthy Body, Healthy Spirit, Mennonite Brethren Herald, Fall 2018: 13.
Growing Leaders: Six Practices of Christian Leadership, Direction 47 (fall 2018): 239-250.
Maximum Discipleship in the Church: A Church Leader's Guide to Building a Strategic Approach to Making Disciples, San Bernadino, CA: Amazon Digital Services LLC, 2017.
Navigating Church Politics: A Church Leader's Guide for Managing Conflict and Power Struggles while Leading Organizational Change, San Bernadino, CA: Amazon Digital Services LLC, 2017.
Leaders and Their Use of Power in Facilitating Organizational Change, Journal of Applied Christian Leadership, 8(1), Spring, 2014, 76-87.
Six Lessons from Acts: A Peacemaker's Guide to Addressing Conflict in the Church, MB Herald, November, 2013.
Randy Wollf & Darrell Peregrym, Values-based Leadership: The Foundation of Transformational Servant Leadership, Journal of Values-based Leadership, 6(2), 2013.
Online Education, MB Herald (In Touch insert), February, 2013.
Randy Wollf & Darrell Peregrym, Values-based Leadership, MA in Leadership/MAEL Monograph, September, 2012.
Randy Wollf and Yuttasak Sirikul, Reaching Thailand in this Generation: The Thai Church's National Plan, Evangelical Missions Quarterly, 48(3) July, 2012, 322-328.
Confessions of a Naked Anabaptist: A Seminary Professor's Evangelical-Anabaptist Journey, MB Herald, February, 2012.
Seven Dimensions of Christian Leadership, MB Herald (In Touch insert), October, 2011.
Review of "You Never Know What You Have 'Till You Give it Away and Other Important Lessons on Leadership" by Brian Stiller, MB Herald, September, 2011.
Review of "Spiritual Leadership" by Henry and Richard Blackaby, MB Herald, September, 2011.
Fostering Ongoing Community and Leadership Excellence Strategic Plan, Master of Arts in Leadership, Trinity Western University, 2008. Internal document.
Leadership and Ethics Curriculum, Centre for African Leadership Excellence (Pan-African Christian University, Nairobi, Kenya), 2007. 400-page manual.