Listen To Our Story
Navigating Indigenous Relationships in the MB Church
Listen To Our Story
Navigating Indigenous Relationships in the MB Church
From the beginning, indigenous people have endured being called and treated as savages, have experienced forced displacement, cultural suppression and erasure, abuse, and mistreatment. The legacy of residential schools and the "scooping of children" from their birth mothers have contributed to damage and destruction that continues to impact generations.
Sadly, the "Church" has played a significant and troubling role. Although Mennonite Brethren had very limited involvement in residential schools, an attitude of "not my church, not me, not my problem," does not contribute to "rightness of relationship" with indigenous people. 
Instead, God's call to "rightness of relationship" often begins with an invitation to listen. In this recorded webinar, we listen to John Johnstone from the Sto:lo Nation in British Columbia and Billie Jo Isaac from the Moose Deer Point First Nation on the shores of Georgian Bay in Ontario. John and Billie Jo are members of the MB family in Canada and they graciously share their stories with us.
John serves among First Nations people groups in Western Canada. In this role, John, and his wife Jenn, seek to build and strengthen relationships between First Nations and the Church through education, prayer, and the facilitation of bridge-building encounters. They are currently engaging with several different indigenous people groups within BC, and also serve as cultural liaisons with a youth initiative in Vancouver.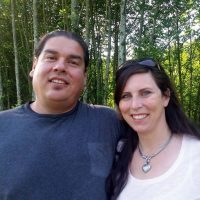 John and Jenn Johnstone
Billie Jo serves as Multiply's Canadian First Nations Prayer Hub Coordinator. She is from Moose Deer Point First Nation, located on the shores of Georgian Bay in Ontario. Her four years serving with Youth With a Mission (YWAM) increased her heart for intercession as well as her love of adventure. With music and art being a part of her ministry to reach and bring healing to others, Billie Jo desires to draw people closer into a personal relationship with God and come to know him as a loving and wonderful Creator.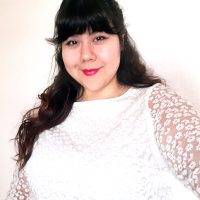 Billie Jo Isaac