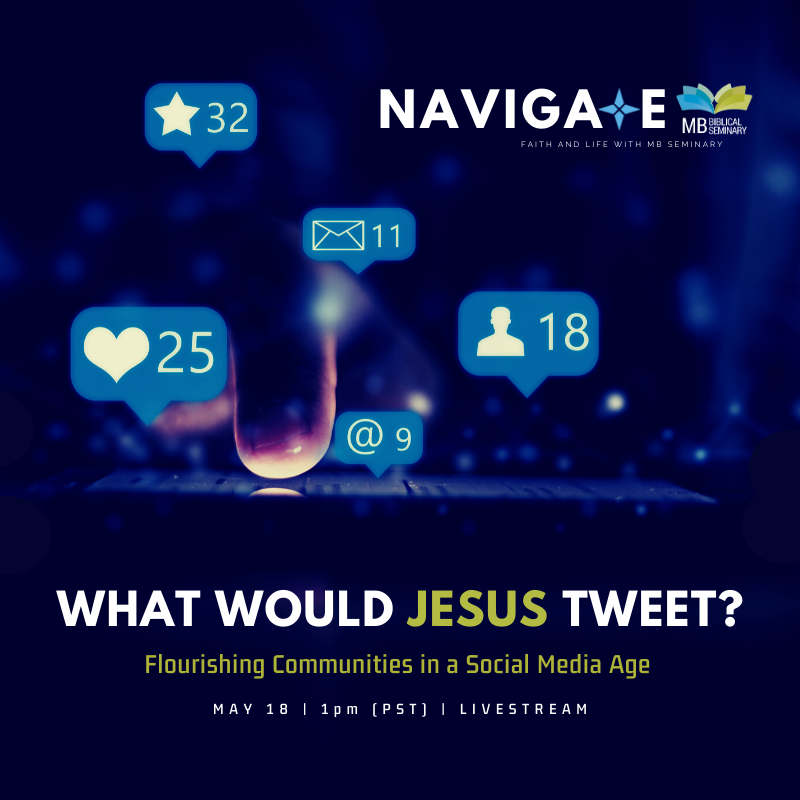 Social media holds pervasive influence on our lives and in our culture today. Much of this influence has been good—revolutionizing how we communicate, transforming how we get our information, and helping us to connect with one another like never before. Yet, social media has also impacted our attitudes, relationships, and sense of community.
MB Seminary hosted an online conversation on May 18, 2021 to consider how Christians can interact with social media well while navigating its dangers and pitfalls. How can we thrive in this media-saturated world and help nurture and shape our families and friends to healthy interactions that bring about God's intention of flourishing communities?
The video recording below includes three short presentations followed by a moderated panel discussion.
Presentations & Panel Discussion
Bruce Guenther, PhD, Professor of Church History and Mennonite Studies
Brian Cooper, PhD, Associate Professor of Theology
Alisha Stobbe, MFT, Registered Clinical Counsellor, Experience Change Counselling
NAVIGATE is MB Seminary's medium for engaging in topics of faith and life relevant to our churches and community. As we seek to open dialogue on critical issues that intersect church and culture, we invite you to explore alongside, enter into the conversation, and become empowered and equipped to make a difference in the world around you.