The Ministry Transformation Certificate helps ministry leaders cultivate relationships and develop tools for community discernment. The courses focus on developing skills for navigating conflict, building cross-cultural relations, understanding the foundational message of the Old Testament, and living out theological convictions—all from a Mennonite Brethren perspective. Churches will benefit as leaders apply what they learn resulting in personal and community transformation.
This certificate is available for graduate studies through MB Seminary online or through participation at one of our Teaching Churches. We invite you to explore how this certificate can empower your leadership, or how your church can partner with us to impact your community.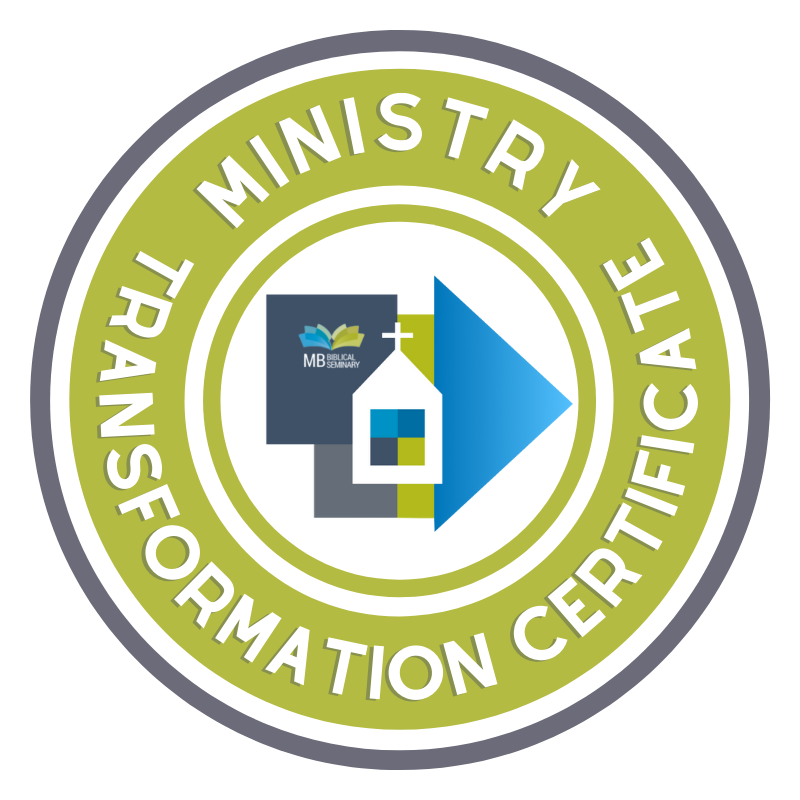 It's never been easier to begin your theological education at MB Seminary. With our new Ministry Transformation Certificate, you can enrol in graduate courses at a participating Teaching Church location or engage online by watching professionally developed teaching videos wherever you have an internet connection. Get a taste of seminary education by learning while you are presently serving, accessing engaging teaching videos, and participating in rich, interactive learning discussions with mentors and peers. Our courses will help strengthen your leadership and grow your ministry skills in a highly personal and highly contextualized way, impacting your ministry immediately.
More MB Seminary courses, certificates, and degree options are forthcoming, and credits can be transferred to degree programs with partner institutions. Each certificate program is comprised of four courses and the first is scheduled to begin in the fall. However, we offer continuous entry points, meaning you can begin a certificate whenever you are ready and complete course requirements as they become available.
Contact an advisor to explore how the Ministry Transformation Certificate can launch your learning and increase your ministry effectiveness.
The Ministry Transformation Certificate is the second certificate in MB Seminary's program. This certificate is comprised of four graduate courses designed to grow your relational skills with others. Courses include Navigating Conflict, Building Relationships Across Cultures, Old Testament Foundations, and MB Convictions-Engaging in Community. Each course is taught by MB Seminary faculty with a focus on the Mennonite Brethren perspective.

---
If your church would like to explore a teaching partnership with MB Seminary, please contact Randy Wollf, Academic Dean.
Current Teaching Churches
---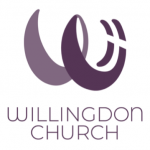 Learners can bundle the four Ministry Transformation courses into either a Graduate Certificate or a Continuing Education Certificate. Alternatively, learners can register for one or more courses for their own professional development (without the additional certificate requirements).
MB Convictions – Engaging in Community
Course Duration: Sep 6 – Nov 5, 2022
Course Intensive: Sep 24 – 26, 2022
Instructor: Dr. Brian Cooper
If being a Christian is about personally confessing Jesus as Lord, what does it mean to be a community of disciples living the mission of the church in the world? Why do Mennonite Brethren emphasize community so strongly? This course will focus on the key elements of visible discipleship as articulated in the Confession of Faith, drawing upon the principle of letting biblical conceptual language about discipleship shape the theological reflection of the believing community in discerning ethical and missional outcomes.
Navigating Conflict
Course Duration: Nov 14 – Jan 14, 2023
Course Intensive: Dec 1 – 3, 2022
Instructor: Dr. Randy Wollf
How can leaders make the most of power and conflict? Leaders often feel confused or even paralyzed by the power dynamics around them. How can they strengthen their capacity to recognize and use power in productive ways? In addition, leaders often encounter conflict. Few interpersonal exchanges have as much catalytic potential for transformation as healthy conflict. Yet, how can we best manage it? This course will help you enhance your ability to navigate power and conflict in ways that move people and organizations toward reaching their full potential.
Old Testament Foundations
Course Duration: Jan 30 – Apr 1, 2023
Course Intensive: Feb 16 – 18, 2023
Instructor: TBD
How does God reveal himself in the Old Testament and what is his relationship to people and the universe that he created? What were humans originally created to be and do and what implications might this have for us today? In this course, we will work on placing the Old Testament in its historical, cultural, and literary contexts, and consider why it matters to us today. We will also focus on God's relationship with the Israelites and consider how their story relates to the rest of humanity. Be prepared to challenge historic assumptions and to have your horizons expanded to the relevancy and gospel message of the Old Testament.
Building Relationships Across Cultures
Course Duration: Apr 10 – Jun 10, 2023
Course Intensive: Apr 27 – 29, 2023
Instructor: Dr. Doug Heidebrecht
How do we build relationships across cultures within our culturally diverse neighbourhoods and church communities? This course will explore how cultural awareness and intercultural skills open new opportunities to share the love of Christ through hospitality and friendship. This course will also explore how we can serve more effectively on multicultural teams and through cross-cultural partnerships.
| Code | Course | Instructor | Teaching Weekend | Location |
| --- | --- | --- | --- | --- |
| THS 510 TC | MB Convictions - Engaging in Community | Dr. Brian Cooper | Sep 24-26, 2022 | Willingdon Church |
| LDR 532 TC | Navigating Conflict | Dr. Randy Wollf | Dec 1-3, 2022 | Willingdon Church |
| BIB 520 TC | Old Testament Foundations | TBD | Feb 16-18, 2023 | Willingdon Church |
| | Building Relationships Across Cultures | Dr. Doug Heidebrecht | Apr 27-29, 2023 | Willingdon Church |