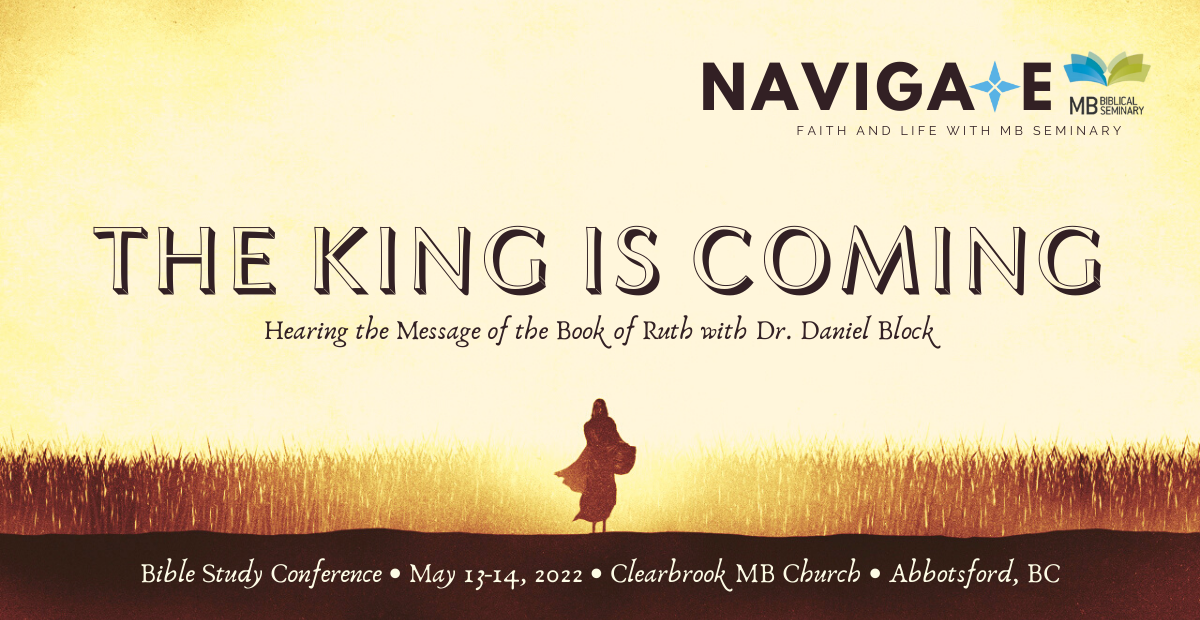 ---
Many people think of the book of Ruth as one of the most beautiful short stories ever written. We feel inspired by the way two destitute widows cope with their lot in life, and we are delighted to see that the story ends well for them. But few of us are aware that the reason this book is included in our Bible is much loftier and more profound than this!
---
---
Conference Schedule
The Navigate Bible Conference with Dr. Daniel Block will be hosted at Clearbrook MB Church in Abbotsford, BC on May 13-14.
Friday, May 13, 2022 – 6:30 pm-9:00 pm
Session 1: 6:30-7:45

Dramatic Reading of the Book of Ruth
Introduction (1:1-5)

Session 2: 8:00-9:00

Act I: In the Land of Moab: The Emptying of Naomi
(The Crisis for the Royal Line; 1:6-22)
Saturday, May 14, 2022 – 8:30 am-4:30 pm
Session 3: 8:30-10:00

Act II: In the Field of Bethlehem: Ruth's First Encounter with Boaz
(The Ray of Hope for the Royal Line; 2:1-23)

Session 4: 10:15-11:45

Act III: At the Threshing Floor: Ruth's Second Encounter with Boaz
(The Complication for the Royal Line; 3:1-18)
Lunch Break: 1 hours 15 minutes
Session 5: 1:00-2:45

Act IV: In the Town of Bethlehem: The Refilling of Naomi
(The Resolution of the Crisis for the Royal Line; 4:1-17)

Session 6: 3:00-4:30

Conclusion (1:18-22)
Tying up Loose Ends Theologically and Ethically
The registration cost is $75 per person.
---
---
The Navigate Bible Conference is also available as a three-credit graduate course for $975 and can be used as an elective toward an MB Seminary Certificate (or transferred into a degree program). You can view the course syllabus to learn about the schedule, readings, and assignments. Enrolment questions can be directed to Keith Reed.
---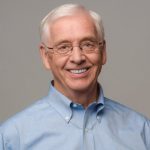 Daniel I. Block, PhD, is Gunther H. Knoedler Professor Emeritus of Old Testament at Wheaton College and Adjunct Professor of Old Testament at MB Seminary. He is the author of many books and his research has focused on the books of Deuteronomy, Ezekiel, Ruth, and Judges.
---

NAVIGATE is MB Seminary's medium for engaging in topics of faith and life relevant to our churches and community. As we seek to open dialogue on critical issues that intersect church and culture, we invite you to explore alongside, enter into the conversation, and become empowered and equipped to make a difference in the world around you.