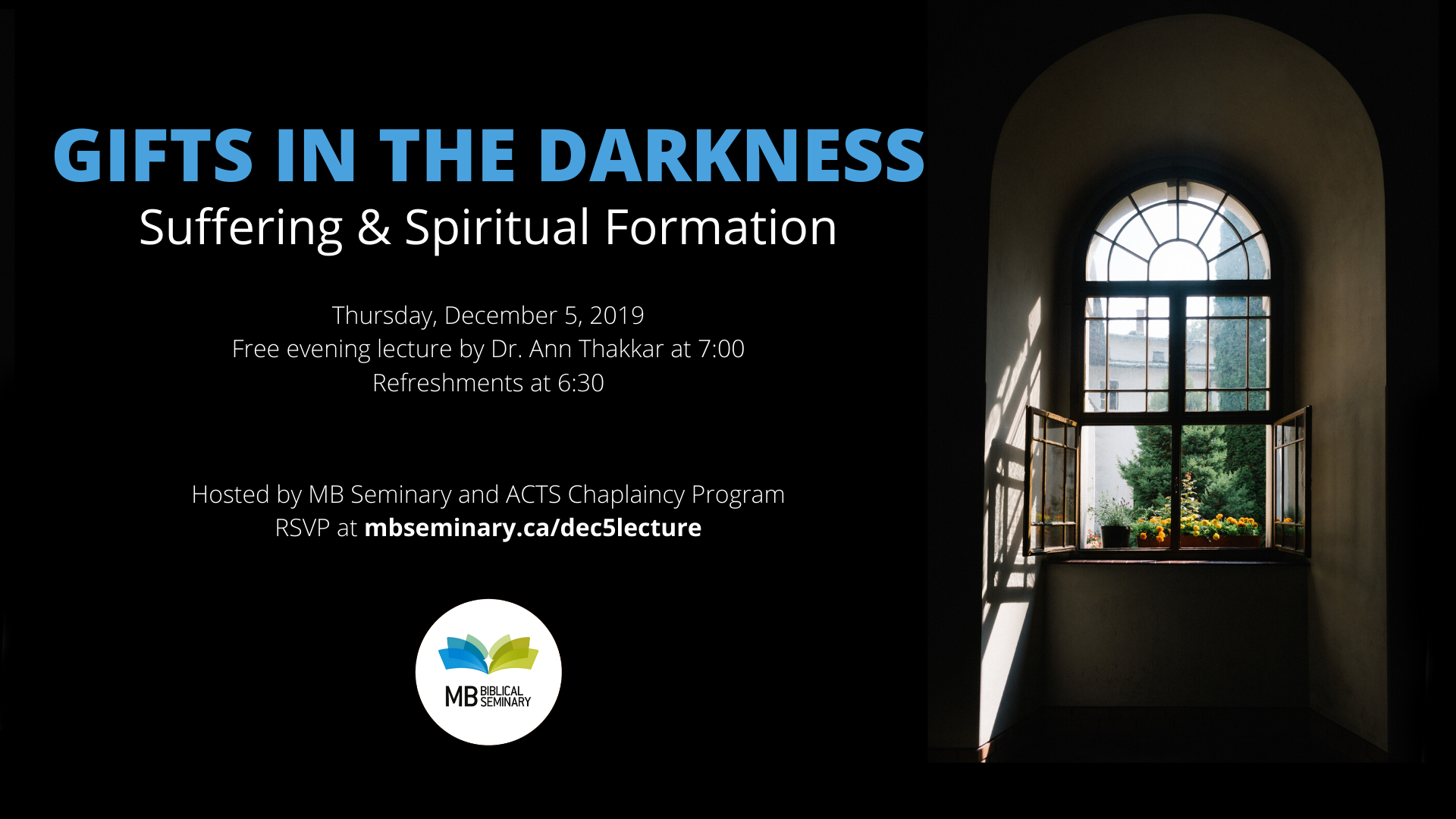 MB Seminary and the ACTS Chaplaincy Program will host a public lecture on Thursday, December 5. Ann Thakkar, DMin, will speak on "Gifts in the Darkness: Suffering and Spiritual Formation." Her presentation will be followed by two brief faculty responses. Refreshments will be served at 6:30 with the lecture scheduled to begin at 7:00.
This is a free public event that will be hosted in the Fosmark Building (Johnson Hall 1) on the campus of Trinity Western University. Please note that pay parking will be in effect.
Register here to confirm your seat and to help with event management. 
Questions can be submitted to Dr. Gloria Woodland, Director of Chaplaincy Program.
---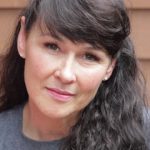 Ann Thakkar is a graduate of Carey Theological College where her research focused on the relationship between spiritual formation and suffering. The dimensions of her research include how embodied and historical practices of faith prepare believers for the challenges of suffering, how suffering is understood in a variety of Christian contexts, and how the church has historically responded to suffering.
Ann has taught in schools and churches on suffering, grief, practices of prayer, and biblical reading. She has also worked as a spiritual director.