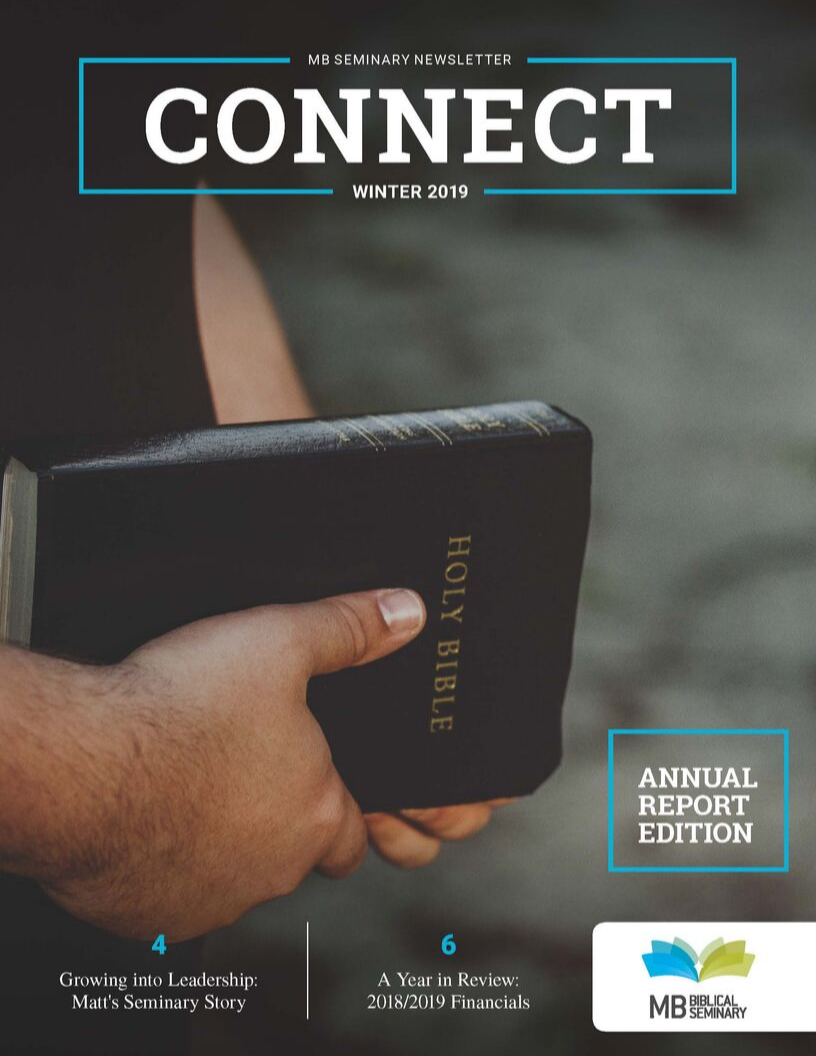 MB Seminary's 2019 Annual Report is available for you to download electronically. This special edition shares how your donations have been put to use. The features include: 
A Message from Mark Wessner – MB Seminary's President highlights the past year.
Opening Doors to Seminary Education – more than 100 students have already enroled in the ACTS World Campus.
Matt's Seminary Story – Matt Ewert, Lead Pastor of South Abbotsford Church, shares the richness of his seminary experience.
"It's uncanny the number of times that something I'm learning in class ties in directly with something I'm learning or teaching at church."

Matt
A Year in Review: 2018/2019 Financials 
What Inspires Me to Give – Donna Vollet shares why she believes in the work of MB Seminary.
You can sign up to receive MB Seminary email updates by following this link and completing the form.
---