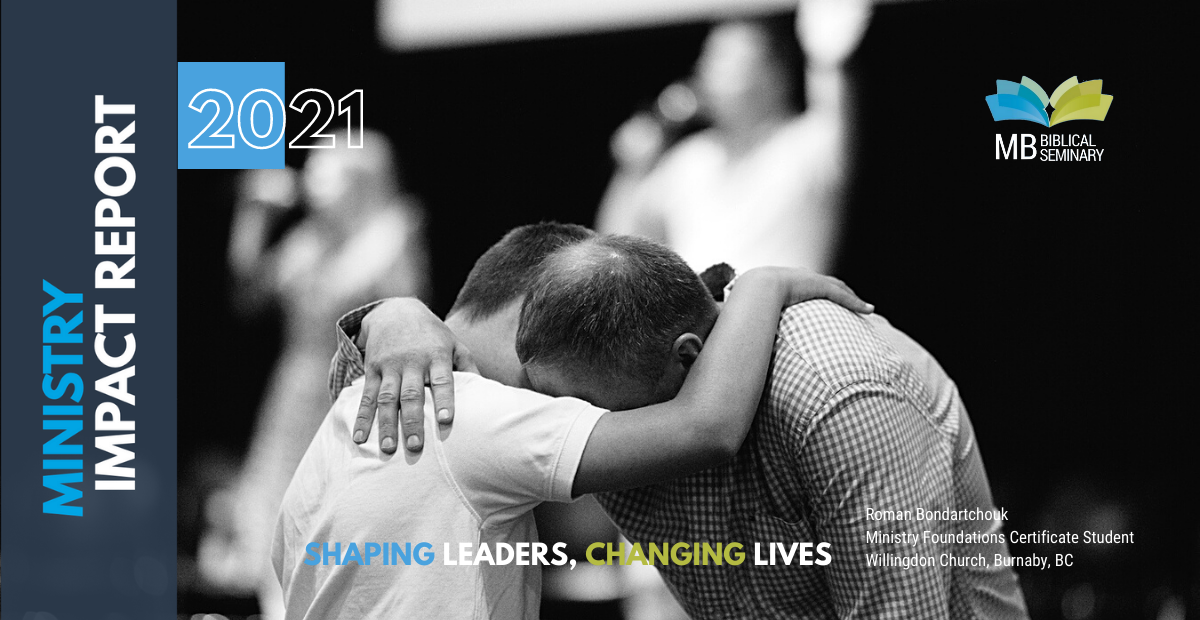 MB Seminary's 2021 Impact Report is available for you to download. The features in this edition include: 
Teaching Churches – we are partnering with churches to serve as learning hubs for graduate courses and ministry training.
Student Impact Story – April Zehr's graduate studies have provided her with a sense of ministry calling.
"Strong enough words are not able to describe just how impactful these courses and [Dr. Randy Wollf's] specific teachings have been."

April Zehr, MA student and Associate Pastor
Student Impact Story – Roman Bondartchouk (pictured above) shares his desire to be as useful to the Lord in advancing God's kingdom as he possibly can.
Devotional Resources – testimonies from readers highlight the impact of our daily devotions. 

Navigate Faith and Life – recent events featured a panel discussion of social media and principles for understanding the book of Revelation.

Missional Discipleship Training – new training modules are being developed to equip the global church.

---