Hebrews 4:14-5:10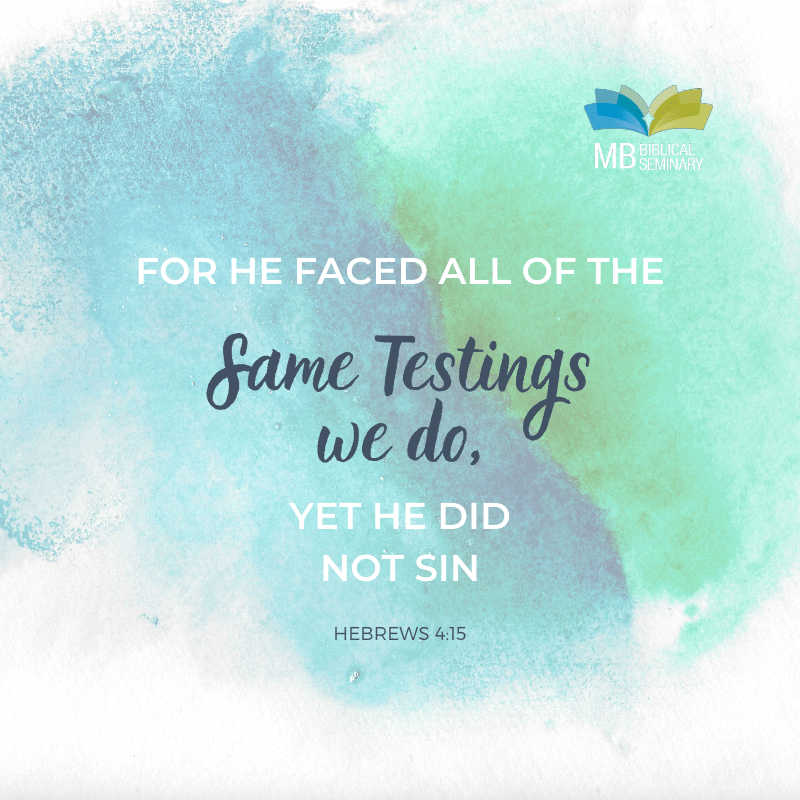 Recall a time when you shared a struggle with someone and you found out that he or she struggled with the same thing as you.
I recently became a mom for the first time to an amazing little boy. When my husband and I brought our son home from the hospital, it was surreal; this little human was ours to treasure—and to figure out how to care for! My friendships with other moms have taken on a distinct tone of "Hey, you struggle with that? Me too!" They "get" it when it feels like my baby won't ever stop crying, or when he won't sleep, or when I feel inadequate to the calling of motherhood. It is so helpful to feel understood!
For many years, I have been convinced of the importance of Jesus' humanity. The author of Hebrews wrote that Jesus empathizes with our weaknesses, has been tempted in every way as we are, and learned obedience through suffering (Heb. 4:15; 5:8). He is our great high priest, not far off and aloof, but one who "gets" the struggles of being human—the suffering, weaknesses, and temptations— because, after all, He is human!
Not only is Jesus a human, but He is the ultimate human, perfect in His obedience to God, despite His great suffering undertaken on our behalf. He was "obedient to death—even death on a cross!" (Phil. 2:8), for the benefit of us, His fellow humans.
When you consider Jesus dying on the cross for us this Lenten season, remember that He did this as fully divine and fully human. He shows us how to resist temptation, how to suffer well, and how to obey God even when it seems too hard. We are not alone in our frail humanity, for Jesus is right there with us as our great high priest. I can think of no greater comfort in our world that is so broken and fractured. Jesus "gets" it. And He is coming again to make everything right!
How can Jesus' humanity comfort you in whatever struggle you are facing right now?
---
Stephanie Christianson serves as Adjunct Faculty Advisor/Instructor at Horizon College and Seminary in Saskatoon, Saskatchewan (currently on maternity leave) and serves as an advisor to the SKMB Faith and Life Team.
This devotion appears in MB Seminary's 2022 Easter Devotions resource called Out of the Shadows: The Substance of the Son. You can receive devotions like this one during the seasons of Easter and Advent. Learn more and sign up here.
---
---