Applied Graduating Project
The Applied Graduating Project is a major integrative work that serves as the capstone to the student's MA degree. Building on work already completed, students will consider unresolved questions or apply specific ideas contextualized to their area of ministry or interest. This project will demonstrate effective integration of biblical/theological themes, research into relevant literature, and provide appropriate ministry application. Overall, the student will successfully describe and display a settled understanding, appreciation, and application of at least one significant aspect of his or her area of study.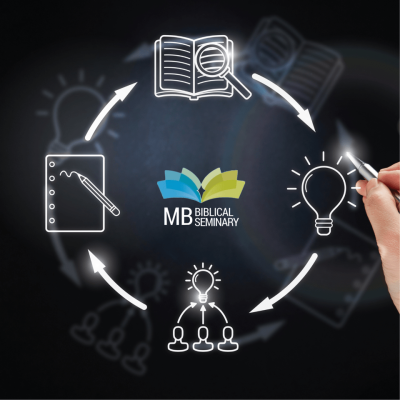 INT 610 is offered through these academic partnerships:

Randy's passion for making disciples led him to help start a street ministry in Vancouver, develop disciples as a children's pastor and adult ministries pastor, move his family to live with refugees in Whalley for seven months, write a book called Maximum Discipleship in the Church, and assist with a church planting movement in Thailand.
A lifelong athlete, T is passionate about building and leading teams that help every person find success. In addition to playing a variety of sports, T has travelled the world as a hockey referee, helping to lead and teach officials both locally and abroad. More recently, she has brought her skills to ministry, doing online courses and instructional design at MB Seminary and helping to develop a leadership and discipleship ministry at her church.