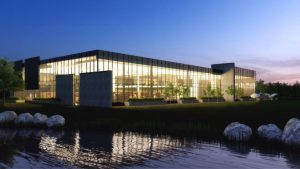 Beginning in September 2019, Canadian Mennonite University (CMU) will offer the Master of Divinity (MDiv), a new program of its Graduate School of Theology and Ministry (GSTM).
MB Seminary is affiliated with the GSTM, located on the campus of CMU. Degrees are granted conjointly by MB Seminary and CMU.
The Gold Standard
The MDiv is considered a gold standard by many denominations. The three-year program provides an extensive and thorough preparation for Christian ministry, including strong emphasis on discerning vocational calling and a field-based independent study tailored to each student's specific context. The program is suited for those considering Christian ministry or currently working in the field and wanting to grow in their knowledge and skills for faithful ministry.
The MDiv also emphasizes practical experience, a critical piece in ministry training. "This program very deliberately invites the church to participate in it," says Karl Koop, GSTM Director. All students participate in supervised ministry placements and their churches are involved in every year of the program.
Intended not just for Mennonites, the MDiv provides the flexibility for students from many denominations to create their own stream within the program. This includes studying specific denominational core requirements, which may be taken at other universities.
"Theological education in an ecumenical context is absolutely essential in our time," says Koop. "There is so much to learn from others because no Christian tradition… has a corner on the truth. Moreover, when we are in dialogue with other traditions, we have an opportunity to better come to understand our own tradition."
Interdisciplinary Courses and Experiences  
The gifted and welcoming faculty members provide strong mentorship to students in the MDiv program. They are not only well-versed in theological and biblical study, but also have direct experience in both local and international ministry fields. "CMU, through its predecessor colleges, has been involved in theological education and ministry formation in the service of Mennonite and Mennonite Brethren churches since the 1940s."
The graduate school's location within CMU gives students the unique advantage of a vast network of resources. Students are required to take interdisciplinary courses, such as counselling, communications, and peace studies, to prepare for ministry in the 21st century.
"The ability to have conversations together is rich because of small class size. Students come from all different directions, across denominations, cultures, and occupations."

Andrew Dyck, Assistant Professor of Christian Spirituality and Pastoral Ministry.
The MDiv program's courses are offered in full semesters, intensive sessions, and live-streamed format. Tuition is approximately 40 percent less than the average seminary tuition cost in Canada and is further accessible through generous bursaries and scholarships.
For more information about admission requirements and the program, visit cmu.ca/gstm. 
[This release was originally posted by CMU (Feb 13, 2019) and also appears in the MB Herald.]
…
……