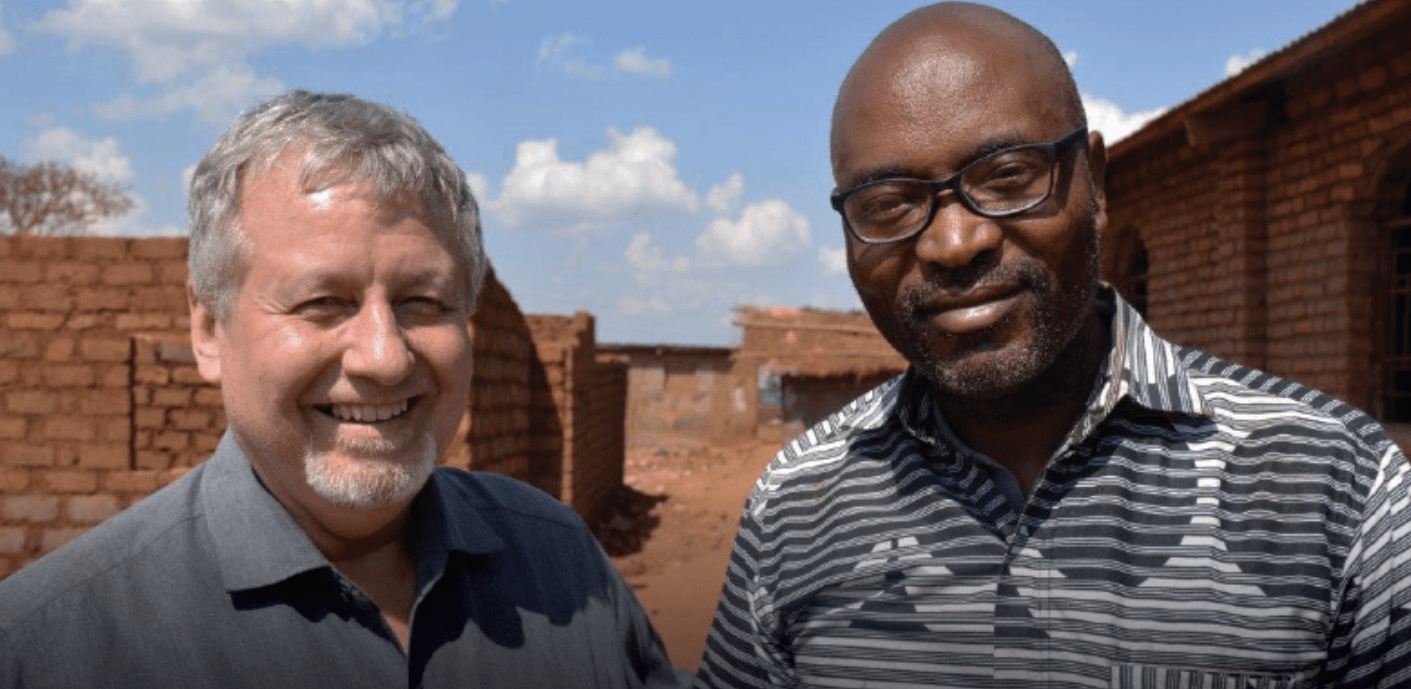 Doug Heidebrecht, Director of Global Training at MB Seminary, began teaching the Missional Leadership Training (MLT) program in Malawi in the fall of 2018 (Doug is pictured on the left with William, a translator). In Dzaleka Camp, the Mennonite Brethren Church of Malawi (MBCM) works closely with three other churches, forming an ecumenical network that supports working together to share the gospel. All four groups participate together in the MLT program.
The MLT is also offered to Malawian church leaders, who speak the local Malawian language and serve Mennonite Brethren churches across the country.
Located outside of Malawi's capital city, Lilongwe, Dzaleka Camp is home to over 45,000 refugees. This camp is the birthplace of the MBCM. What started as three or four people has grown to over 10,000 baptized believers across the country! Despite how fast the church is growing, there's a shortage of biblically trained leaders. In response to this urgent need, Doug began to teach the MLT program on behalf of ICOMB and in collaboration with Multiply.
"…the church is growing. But the challenge is the level of maturity and the capacity of the leaders to ensure they are equipping others."

Doug Heidebrecht
The MTL program is a collaborative effort between MB Seminary, ICOMB, and Multiply. The curriculum is grounded in Scripture that focuses on community and mission. Leaders are called to serve the Body of Christ by training the church with what they have learned in order to encourage people to be active participants in what God is doing around them.
MB Seminary is excited to continue its partnership with the emerging MB conference in Malawi and the church in Dzaleka Camp. Ninety-one people participated in the training of two modules in 2019.
"This training is one way that God is building up the church," says Doug. "We are so privileged to go into this context and to be able to support, encourage, and to walk with them. God is at work there and we are able to see what He's doing."
---
This article originally appeared in MB Seminary's Winter 2020 Connect newsletter.