June 5, 2020
MB Churches of Canada,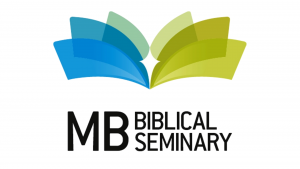 The mission of MB Seminary is to educate and equip men and women to help lead the Church in reaching Canada and beyond with the good news of Jesus Christ. To that end, MB Seminary serves our churches across the country through ministry collaboration and academic partnerships.
On April 23, MB Seminary announced a financial emergency that required significant organizational restructuring and downsizing to become financially sustainable. The restructuring plan has been completed, and we are optimistic that these changes will stabilize the Seminary so that we can continue to achieve our mission now and into the future.
The changes summarized below reflect MB Seminary's desire to continue to serve MB churches, agencies, and leaders across the country, with both graduate education, and training and development resources. Although the expense reductions are extensive, it has been a priority to take a holistic organizational approach and retain as many personnel as possible.
Overall expenses will be reduced by approximately $257,000 in 2020/21 (with an additional $117,000 reduction expected the following year):
Operational expenses (i.e., non-employee expenses) will be reduced by $124,000;
Administrative staff expenses will be reduced by $68,000; and
Faculty expense reductions will result in a net savings of $58,000.
Changes in employment involve temporary layoff, working notice, reduction in hours, and reduction in pay, and the impact varies from employee to employee.
One of the hallmarks of MB Seminary's ministry has been the many educating and equipping relationships that have formed over the years.
As a new partner in the National Ministry Team of the Canadian Conference of Mennonite Brethren Churches, MB Seminary is committed to work with our Provincial Conferences, National Faith and Life Team, Multiply, and Legacy. We will do our best to contribute toward helping our MB family pursue its mission. We will also continue to work with seminary partners across the country: we work together with ACTS Seminaries (Langley, BC), Canadian Mennonite University (Winnipeg, MB), Tyndale Seminary (Toronto, ON), and Horizon College and Seminary (Saskatoon, SK). While our partnerships with Canadian Mennonite University and the Mennonite Brethren Church of Manitoba will change, we will continue in conversation with them to discern next steps. Through the online capabilities of the ACTS World Campus, we now have the ability to deliver education and resources wherever people have connectivity – that is an amazing place to be. COVID-19 is forcing innovation on many fronts, church and school life included. Doubtless we will need to keep adapting for years to come.
We thank our churches and donors who have faithfully supported the work of MB Seminary. Further clarity about the single-stream funding model is still needed, but we believe the support of churches and individuals will be essential for MB Seminary in the foreseeable future.
If you have questions or suggestions for us, please feel free to contact President Mark Wessner.
Ron Penner, MB Seminary Board Chair
---