Have you ever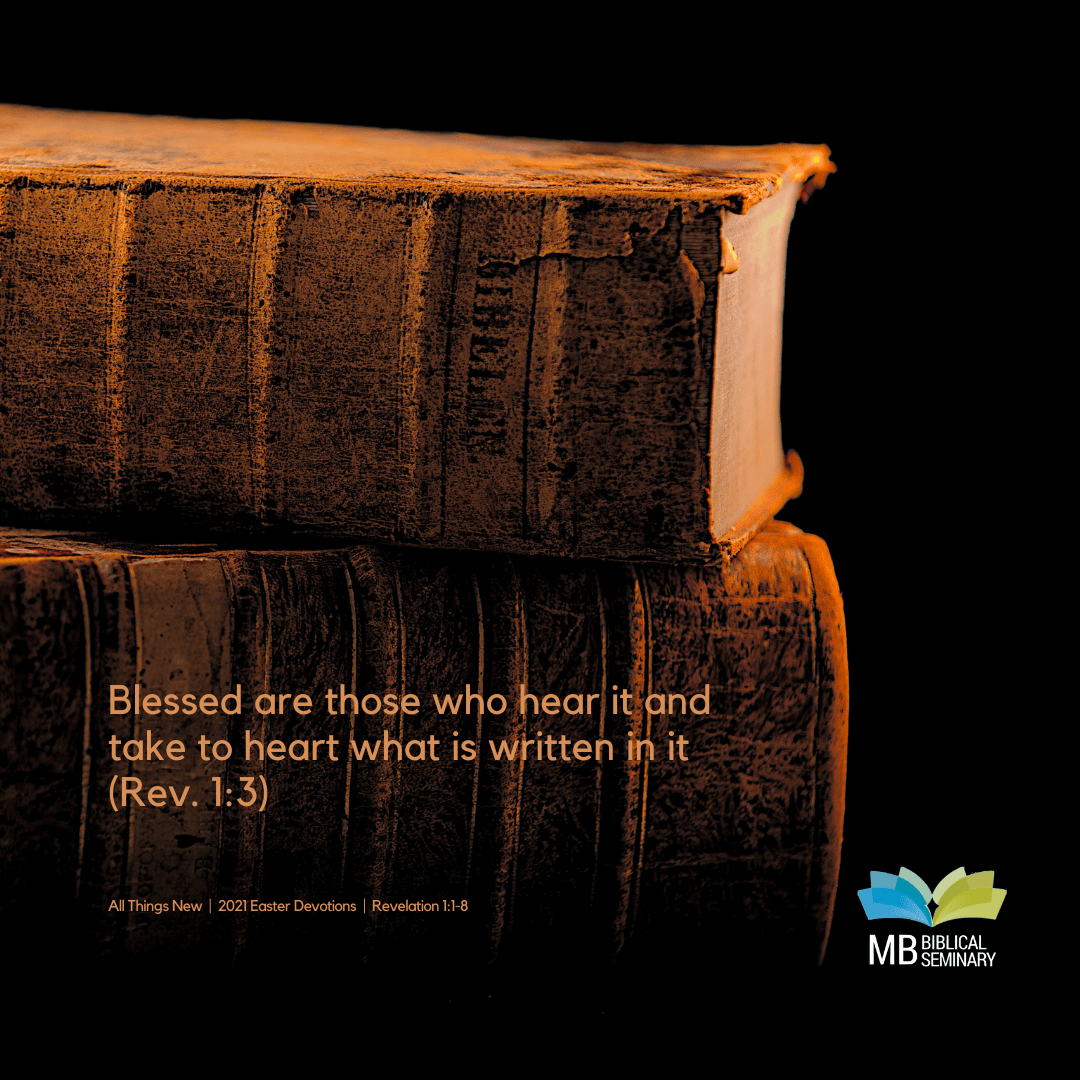 come across something that you thought was old and lifeless, but as you picked it up or touched it, you realized it was alive? Depending on what the "thing" was, you were either excited or terrified! Or maybe even both.
Sitting on my bookshelf is a 178-year-old Bible composed of six volumes. It is huge! It contains extended commentary that is likely four times as large as the text of the Bible itself. I thought the old commentary would be dry and lifeless, but as I started to read it, the words jumped to life; I could almost feel the fire and passion of the author! Suddenly, I wanted to read more!
The same is often true of the book of Revelation. It seems old, it sounds confusing, and if we are honest with ourselves, we might even think it is irrelevant and lifeless.
But it isn't!
Revelation is arguably the most beautiful and powerful book in the entire Bible. In the opening verses, there is an angel, prophecy, spirits, a throne, Jesus as firstborn of the dead, kingdom and priests, the Alpha and the Omega— wow, what a way to start a story!
However, Revelation is not the start of the story of God, but rather the culmination. It is a mind-bending glimpse into the world beyond what we see with our physical eyes. It is a description of past, present, and future. It is a picture of wrongs made right. It is a battle for justice and healing. It is a vision of transformation, hope, and peace.
That sounds a lot like what we need now, doesn't it?
As you start your devotional journey through Revelation, ending with the eternity-altering reality of Easter Sunday, hold tight to the promise in verse three: "Blessed are those who hear it and take to heart what is written in it" (Rev. 1:3). Read the daily texts, share them with friends, and invite God Himself to break into your life in a new and powerful way.bout the nursery? The objectives of every ministry component should impact the fulfillment of a church's mission.
---
[Mark Wessner is President of MB Seminary and Associate Professor of Biblical Studies for Leadership. He attends Central Heights Church in Abbotsford, BC.
Would you like to read more devotions from MB Seminary? You can sign up here and the emails will start the following day.
---
---