On May 28, 2022,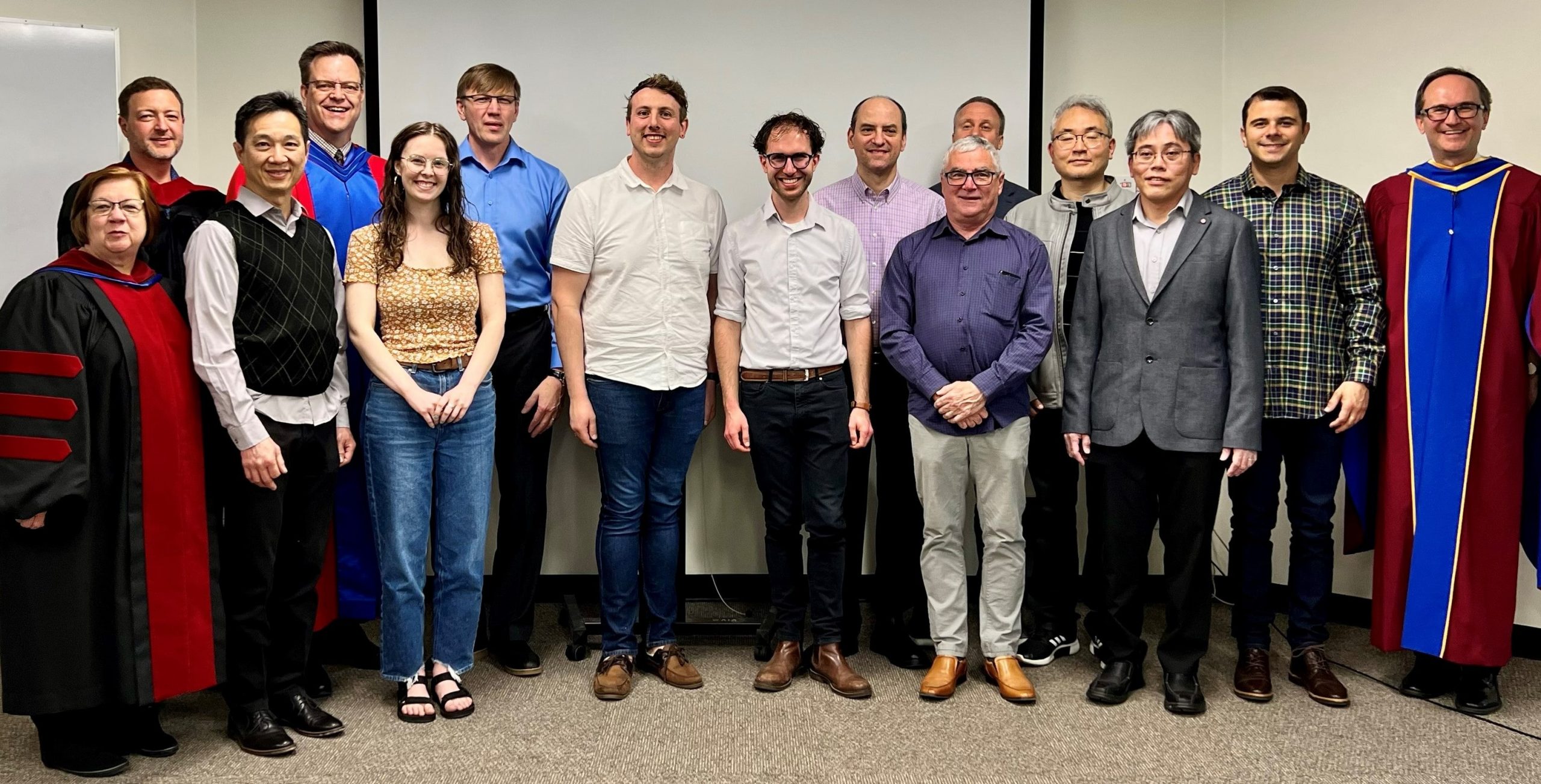 MB Seminary celebrated the first class of students to complete the Ministry Foundations Certificate. This inaugural group participated through the teaching church partnerships established with Willingdon Church (Burnaby, BC) and North Langley Community Church (Langley, BC) during the 2021-22 academic year. 
The Certificate is composed of four courses designed to provide a rich foundation for immediate ministry impact. Each course, taught by MB Seminary faculty, provides a Mennonite-Brethren perspective on the topics of discipleship, interpreting Scripture, Christian leadership practices, and pastoral care. 
Sixteen graduate students successfully completed the Certificate and two others earned the Continuing Education Certificate. The celebration was hosted on the Trinity Western University campus in Langley, BC. 
2022 Graduate Certificate Recipients
Osayi Aiwekhoe, Willingdon
Roman Bondartchouk, Willingdon
Andre Castoldi, Willingdon
Ruben Heyn, Willingdon
Ernie Kashima, Willingdon
Daeyoung Lee, Willingdon
Thiago Neves, Willingdon
Joy Penner, Willingdon
Blair Staples, Willingdon
Sudianto Wijaya, Willingdon
Igor Zaporozhets, Willingdon
Isaac Alstad, North Langley
Tianna Gartly, North Langley
Nate Hastie, North Langley
Matthew Warnock, North Langley
Caleb Wollf, North Langley
2022 Continuing Education Certificate Recipients
Chris Jansen Chua, Willingdon
Wilson Limvalencia, Willingdon
---
[MB Seminary is the national seminary of the MB churches of Canada.