A Transformative Degree Option
In June 2022, the MB Seminary Board approved a new degree program that is available to current and incoming students. The Master of Arts in Transformational Leadership is a three-year degree program designed to help learners grow in their love for God and develop practical skills for leading missional change in their relationships, churches, workplaces, and communities.
Courses are offered onsite at Teaching Church locations and/or through Integrate Online, allowing learners to participate from any location. A unique aspect of the online courses is the emphasis on community-based learning, which is a key priority for how the degree was designed.
"We want to stay true to the community-based teaching. So even with the online option, it's very much mentor based," explained Dr. Mark Wessner, MB Seminary's President. "The value of community is significant. So we're trying to intentionally build community and have those [online] students still form some sort of cohort they follow throughout the certificate."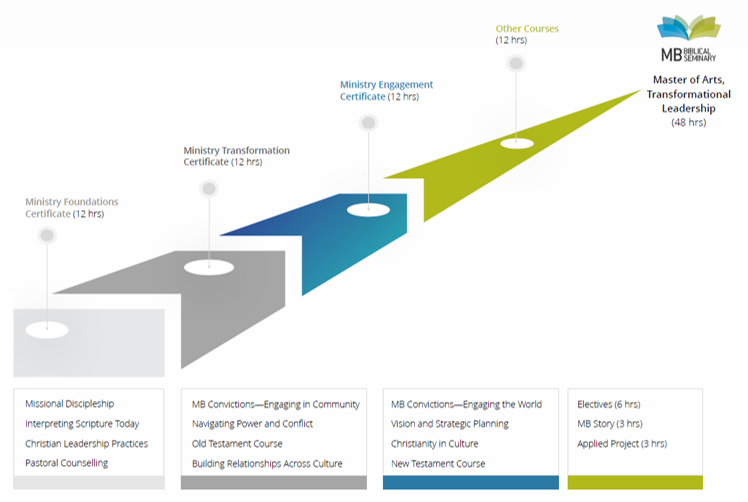 "Students can now do three certificates and an additional three courses and boom! They have a master's degree."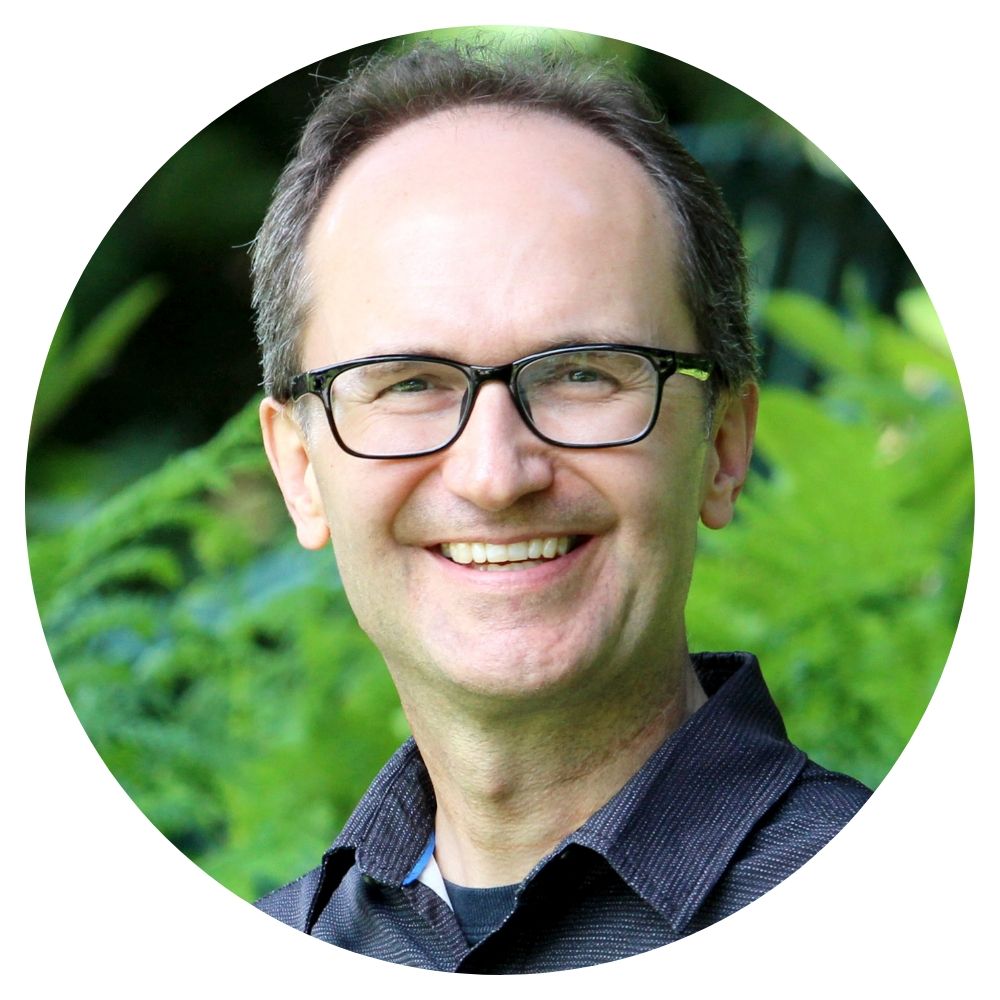 "When we talk accessibility we're not just speaking location or cost, we want to serve anybody in the church, at any capacity, who needs theological training and leadership development,"
The degree centres around three certificates—Ministry Foundations, Ministry Transformation, and Ministry Engagement—each of which is contextualized to the learner's local ministry. In addition, learners will take the MB Story course, two electives, and complete an applied ministry project.
The emphasis on contextualization flows from the desire to partner directly with churches. As students apply their learning to their life and ministry, both learners and churches reap the benefits. "With the assignments, we encourage students to contextualize what they are learning in the course to their church where they are learning or working," stated Dr. Randy Wollf, MB Seminary's Academic Dean.