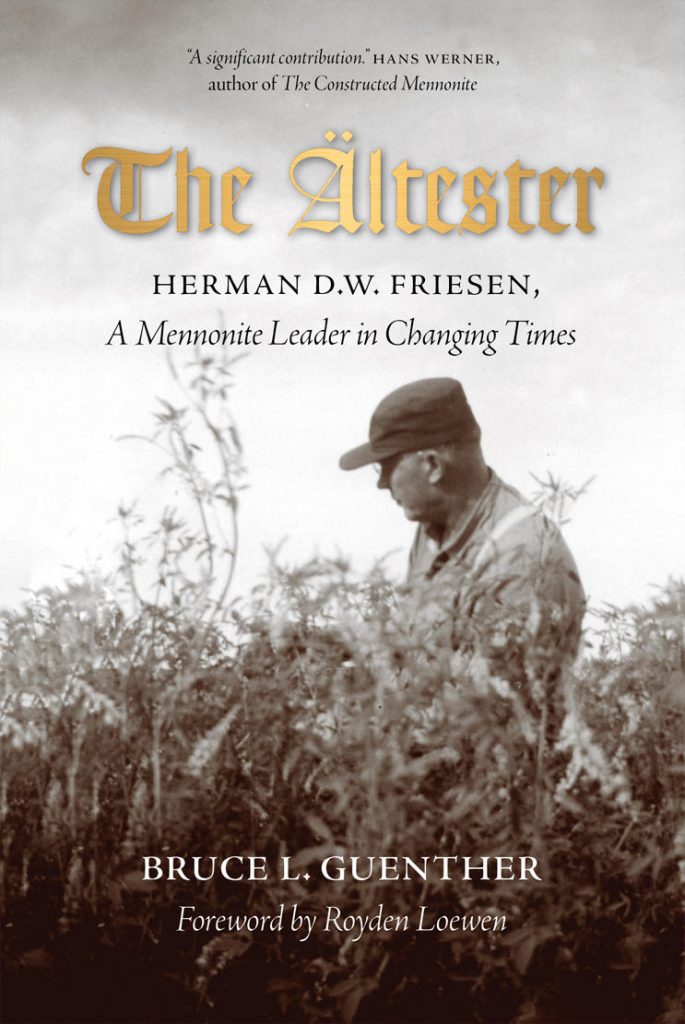 Bruce L. Guenther, Professor of Church History and Mennonite Studies at MB Seminary, has released his newest book called The Ältester: Herman D.W. Friesen, A Mennonite Leader in Changing Times. This 320-page biography was published by the University of Regina Press in September 2018.
As the grandson of Herman Friesen, Guenther not only tells this story as a historian, but through his own experiences and memories. This biography offers a unique window into the Old Colony Mennonite community in Saskatchewan, telling the story of a man who attempted to modernize his community, often in opposition to traditional religious beliefs.
During the watershed decade of the 1960s, Friesen was elected as a minister, and later as the "Ältester" (Bishop). Despite growing up in an environment filled with intense governmental conflict and considerable suspicion towards "the English outsiders," he did not try to organize another migration out of Saskatchewan. Instead, taking a unique approach to leadership, Friesen tried to navigate a gradual process of accommodation to the changes taking place in the province.
Included in the book are Friesen's sermons, translated from German, which provide a unique glimpse into the Old Colony Mennonite theology that aided him in guiding the church in a strategy of gradual cultural accommodation.
You can learn more about The Ältester by visiting the University of Regina Press. The book is also available on Amazon.
..
. 
…
…
_